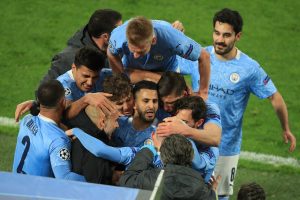 And so this season's Champions league quarter-finals come to an end.
Two English sides emerged to the last four of this season's competition after Manchester City joined Chelsea in the semi-final following an impressive 2-1 win over Borussia Dortmund, but it wasn't to be for Liverpool as they couldn't find a way past Real Madrid and were dumped out 3-1 on aggregate.
The first action of the night came out in Dortmund. Many people had Pep Guardiola's side down as certain semi-finalist following their 2-1 win at the Etihad Stadium last week, though a young Englishman had other ideas as he fired the home side into an early lead.
While Bellingham was flourishing over in Dortmund, Liverpool's frontline weren't having a quite so prosperous an evening.
The Reds carved out their fair share of opportunities to open the scoring at home to Real Madrid and afford themselves a foothold in the tie, but they just couldn't seem to find a way through.
While Liverpool were struggling to break Real Madrid down, City weren't having too comfortable an evening either as Dortmund camped in their own half in a bid to preserve their slender lead.
The home side proved to disciplined and resolute, but it only takes one weak link for the chain to fall apart…
With Riyad Mahrez converting the resulting penalty, City edged ahead on aggregate and so Dortmund began to flood forward in search of an illusive goal to take the tie into extra time.
However, another special English talent decided he was going to make his mark on the game after Bellingham had done likewise earlier on.
Over at Anfield, the clock was ticking closer and closer to 90 minutes and it really didn't look like happening for the home side.
Still, at least they were absolutely busting a gut and giving it their all in a bid to give themselves one last hope of progression through to the last four.
Well, some of them were…